La Laguna & Taganana & Teresitas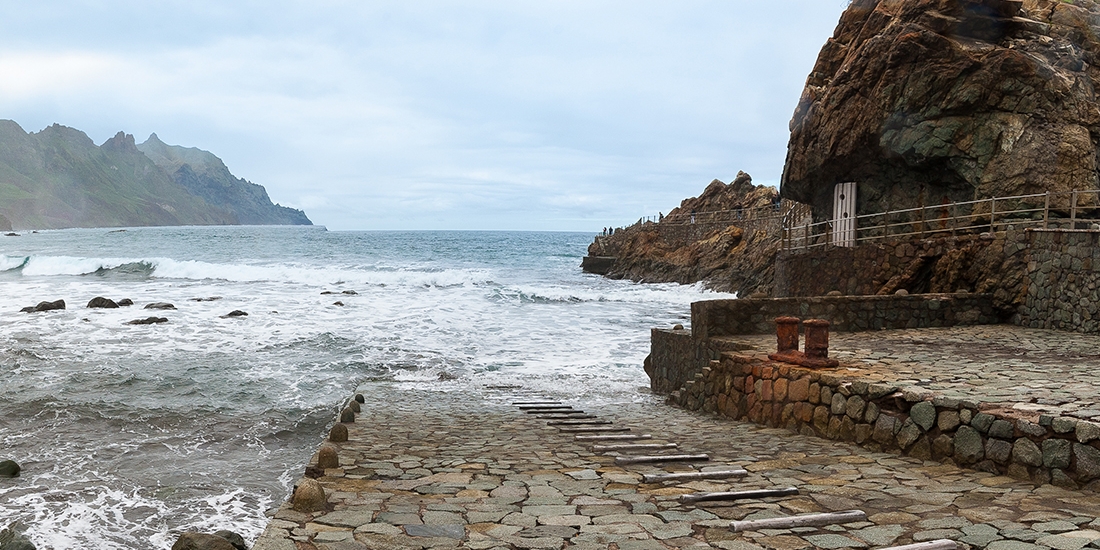 A combination of city,vegetation,tradition, sea and fishing
This excursion combines modern and traditional vegetation, sea and fishing. It will visit La Laguna and then move to Taganana a city within the Mountains of Anaga. We pass by the white sand beach of La Teresitas in San Andres from where we return through the Mercedes Forest.
DEPARTURE DAY:
Thursday
Visit the beautiful historical city of La Laguna once the capital of the Island, get a chance to visit the historical centre, cathedral or just buy very special and different things in the quaint shops of this university town.

The unforgettable "Mercedes" forest, offers wonderful views and photo opportunities, then weave your way down to the magical little fishing village of Taganana right on the ocean. Here you can sample the local fish for lunch (not included) and see the wonderful coastline of the north.

Our last stop will be Las Teresitas beach, this is the only white sand beach in Tenerife, so well worth a visit. Cameras are a must.

Included:
- Hotel pickup and drop-off (selected hotels)
- Guide

Not Included:
- Lunch

Children Aged: from 2 to 11. Children under 2 are considered as babies and are free of charge.
Did you know that Taganana is the most important town in the interior of the Anaga Mountains and one of the oldest villages of the island ?
RESERVATION DETAILS
Language
Spanish
English
French
German
Italian
An error has occurred. Try again later.
You have not selected any person.
You haven´t selected your hotel.
You have not selected the date of the excursion.
You have not selected, the language of the tour.
There are not enough places available.
You have not selected any time to climb the cable car.
There are not enough places for the selected cable car ascent schedule.